The Land of Sun, Mountains and National Parks Sunshine Coast on Australia's east coast has everything you need for a perfect party. This area has a 100 km long spectacular coastline, a number of breweries and a penchant for great music. Most of its picturesque towns began as ports and jetties for the timber industry and now are home to beautiful sea-side resorts. It is the perfect place to stopover.
Sunshine Coast can offer you an action-packed holiday or a quiet escape all-round the year. You have to check out the thriving food scene at Noosa, the electric beaches and many natural treasures like Steve Irvin's Australia Zoo. Sunshine Coast is home to more individual parks in Queensland than any other region: it has five national parks.
Best Things to do in Sunshine Coast

Since Sunshine Coast has various beach resorts, the best thing to do here is to enjoy everything possible on a beach. When here, you must surf the waves, enjoy several, water sports, and relish the local seafood delicacies.

If you are a nature enthusiast, you can have a wonderful time in the lush nature parks of the coast. The must-visit places include Great Sandy National Park, Australia Zoo and Noosa National Park. Some things that will thrill you on the Sunshine coast are the multicolored dunes, mangrove forests, paddling in the shallow lakes and walking trails in the woods.

In the upscale Sunshine Coast, you can check out the boutique shops, enjoy destination dining or sip on a chilled bear on street-side restaurants. Sunshine Coast offers plenty of cruises on various Waterways. You have options like Mooloolaba Canal Cruise, Noosa River Cruise and Noosa Oceanrider.

Top Places to See in Sunshine Coast

Sunshine Coast is a vast region, and may take some time to get around and see many different areas. Following are the top places to see in Sunshine Coast
Australia Zoo
Australia Zoo is owned and run by Terri Irwin, wife of late environmentalist and wildlife expert Steve Irwin. It is a great place to get up close and personal with wildlife and maybe, hug a Koala bear.
2.  Noosa National Park
Noosa National Park is an exciting place that offers spectacular coastal scenery and a chance to meet and greet Australian wildlife. It is a wildlife sanctuary that takes you to the beautiful eucalyptus forest, melaleuca wetland, dense wine-strewn rainforest and wallum heathland.
3.   Sea Life Sunshine Coast

Sea Life Sunshine Coast is a marine mammal park, oceanarium and wildlife sanctuary. It is a magical place for kids and mesmerizes even adults.
4.  The Big Pineapple

The Big Pineapple is a heritage-listed tourist attraction in the Sunshine Coast. Here, you can check out the region's produce at various outlets. There is a zoo on the property known as Wildlife HQ. To explore the property, you can hop on the Pineapple Train.
5.  Glass House Mountains National Park

Glass House Mountains are 13 peaks that rise abruptly from the coast and are a part of the Queensland and National Heritage Register. There are various trails in these mountains, graded according to their difficulty. If you are looking for some spectacular views, a chance at rock climbing, and a dive into a waterfall, Glass House Mountains National Park is the place for you.
Places to Eat in Sunshine Coast

Sunshine Coast has a thriving culinary scene. This region covers everything from restaurants that have become a benchmark for destination dining to rustic hinterland hangs that will treat you to the precious local delicacies. Some of the best places to eat and drink on Sunshine Coast are:
Amici Café
Amici is a relaxed Italian pizzeria that serves delicious Italian food on a breezy terrace. The restaurant also lets you order online and receive door-delivery at your address.
2.  Fish on Parkyn
This restaurant offers a contemporary dining experience with exceptionally fresh seafood and has become an essential member of the Sunshine Coast dining scene. Fish on Parkyn serves local and seasonable seafood that is brought in from their dock nearby. The restaurant has a delicious lunch and dinner menu and needs reservation.
3.  Pier 33

Located at the edge of the Mooloolaba Marina, this restaurant overlooks beautiful blue skies, the sea and the bobbing boats anchored on the beach. It is a casual dining restaurant that serves the best of Sunshine Coast's produce. At Pier 33, you can eat at the outdoor lounge or the lush green lawn. There is also a panoramic island bar that serves signature cocktails and curated wines.
4.  Spirit House

Spirit House is an award-winning contemporary Asian food restaurant that is also a cooking school. So, you can grab a bite out of an Asian plate, and also learn to cook up a storm from fresh produce at Spirit House. This restaurant whisks you away to Asia with its traditional setup and offers access to a stunning cocktail bar and a curated wine list.
5.  Betty's Burgers

Betty's Burgers serves one of the juiciest, freshest and mouthwatering burgers across Australia. Betty's is a 1950's inspired burger joint that will take you back in time with its setup and heavenly taste. When you are in Sunshine Coast, you have to dig into one of its many options. Do not forget to order a plate of fries.

Places to Stay in Sunshine Coast

Sunshine Coast is full of beautiful beach resorts that can offer you a delightful stay amidst lush greenery and with ample views of the beautiful beaches. You will easily find peaceful cottages on shores that let you enjoy the sea, lip-smacking seafood and the happening nightlife of the coast. Some of the right options include Pepper Noosa Resort, which offers a luxury stay, then there's Lake Weyba Cottages that come with a spa and free parking. Some more options include Amore on Buderim Rainforest Cabins and Sunshine Valley Cottages.

Sunshine Coast also has various Caravan parks that let you camp out in the jungle with your family or friends. Every campsite charges a different fee based on the facilities available for the guests. Some great options include Rainbow Beach Holiday Park, Habitat Noosa and Mapleton Cabins and Caravan Park.

If your style is more about 5-stars and spas, there are a number of renowned options like Ramada on the Marcoola Beach, Oaks Sunshine Coast Seaforth Resort, Spicer's Tamarind Retreat and Spa and Hotel in Montville.

Travel Itineraries

Want to explore the Sunshine Coast but do not know where to start? Let expert bloggers guide you. They have created detailed itineraries that will help you make the most of the days you spend in this sun-kissed region.
48 Hours on the Sunshine Coast

If you have just 48 hours to spend in the Sunshine Coast, you should check out the itinerary created by Vicki of Make Time To See The World. She is a trained lawyer who quit her profession to inspire others to explore the world. Vicki enjoys journaling her travels on her website and is also a member of other travel publications. Her 48-hour itinerary covers what to see, where to eat, where to stay and what not to miss in the Sunshine Coast.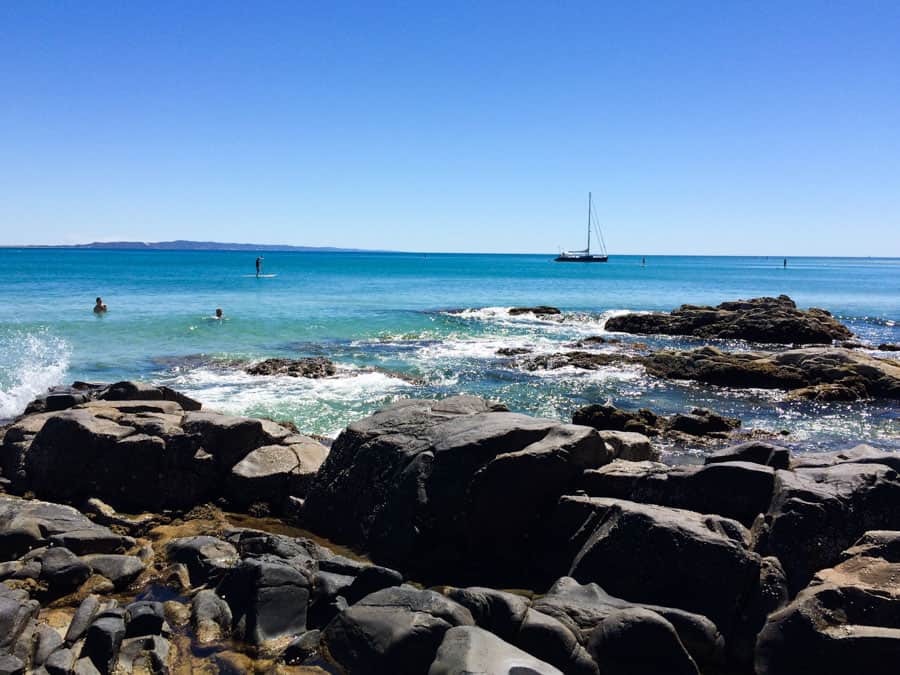 4-Day Road Trip to Sunshine Coast
According to a guest post on Frugal Frolicker, the Sunshine Coast can be best explored on a 4-day road trip. This website is run by Lindsay, who has settled down in Sydney, Australia, after quitting her corporate job in the US. This road trip starts from Brisbane and goes all the way to the Glass House Mountains. Along the way, the itinerary covers hikes up to beautiful coastlines, camping at caravan parks, cheese and wine tasting at Flame Hill Vineyard, waterfall hike at Kondalilla Falls and sensational sunsets. You can check out the itinerary here.