I love Istanbul.  I got to go there many years ago for a wedding and got to explore the city for the few days I had to myself. It's a massive city, the more time you have the better. However, time can always be tight and only you can answer the question of how long you want to stay somewhere. To help you answer it I have a summary of the best things to do and a guide for many different length trips below.  I have added in my own experience and leaned on the travel blogging community to help with many different guides and itineraries for your stopover trip.
Istanbul Introduction

Istanbul, formerly known as Byzantium or Constantinople is a bridge that connects Asia and Europe. Due to the fact that the city embraces two continents, it's food, arts and many other cultural aspects have both Asian and European influences. Istanbul has a lot to offer because of its historical monument, exquisite food and unique culture that combines European, Asian and Middle Eastern influences.

Best things to do in Istanbul

Out of the many highlights of the city, these are the top attractions to visit during your stayover in Istanbul.
Hagia Sophia
First, a church, then used as a mosque now a museum, Hagia Sophia is an architectural masterpiece as it was built in a region that is prone to earthquakes and has been able to withstand for centuries despite having damages from many natural disasters. Be sure to purchase skip the line ticket as the lines can be overwhelming.
2.  The Blue Mosque
With its iconic six minarets, the blue mosque takes its name from the blue tiles used to decorate its interior. Many Travel photographers mention that the blue mosque is the most photogenic building in Istanbul. Interior of the mosque is decorated with hand painted blue tiles; the upper area is covered with hand painted glazed ceramic and the lower stories are illuminated with stained glass windows. The mosque is completely free to enter but the public is not allowed during prayer times which are 11.30 to 13.00, 14.30 to 15.30 each day and on Friday mosque is closed from morning to 14.30. Keep in mind to wear a proper dress which cover up your entire body (women need to wear a head covering) when you are visiting.
3.  The Grand Bazaar
Your Istanbul stopover wouldn't be completed without a visit to the grand bazaar and the spice bazaar. The grand bazaar has 50 streets and about 4000 shops where you can buy almost everything. The spice bazaar which specialized in spices is a colorful place to visit. In both places, be aware of the local prices and be prepared to haggle or else you might pay a lot more than you should.
Best foods and Best places to eat and drink in Istanbul.

Turkish cuisine is famous for being rich in flavor and variety. If you are a foodie, there are a few meals you should try. Frist, a Turkish breakfast, which consists of white bread, a variety of jams, cheeses and honey. For a delightful Turkish breakfast, one of the places to go where you'll get good value for your money is Van Kahvalti Evi suggested by the Our escape clause blog.
Second is Meze and Kebabs, which are all over the city and there are more than a number of well-known ones to try.
The Wanderlust blog suggests Akcanlar in Taksim Square because of its traditional menu.
Third, dessert, consisting of Turkish delight, Baklava, and Halva.
These Desserts are served everywhere including most cafes, So find your local café grab a dessert and a coffee or tea and sit and enjoy.

Best neighbourhoods to visit in Istanbul.

Istanbul is a city where millions of people live and work. The following is a list of areas you should  visit.
Sultanahmet
Sultanahmet is the city's old town which was once the political center of the Roman, Byzantine and Ottoman empires. Most of the city's attractions like Hagia Sophia, Topkapi Palace, and Egyptian Obelisk are located in this part of the city.
2.  Taksim Square and Istiklal Street
These places are the center of modern Istanbul. These places have shopping, restaurants, bars and much more. Taking a stroll down the Istiklal street special during the night is a unique experience as the street becomes lively during the night with music and street performers.
3.  Galata
Galata bridge and tower are the main attractions in this part of the city. The viewing gallery at the top of the tower gives you an amazing view of the city. The queues for the tower are pretty long. Galata bridge connects the two sides of the European part of the city. Don't forget to enjoy a fish sandwich (Balik Ekmek) while you visit the bridge.
Off the beaten Trail in Istanbul
If you are a person who likes to avoid multitude of tourists and have a peaceful stopover, we suggest the following places.
Prince Islands
There is no better place to escape from Istanbul's noise and traffic than the prince islands which consists of four islands. Cars and other motorized vehicles are forbidden in these islands. Carriages are the main source of transportation or you can hire a bicycle. Also, you can travel between islands without having to pay extra. You can enjoy a peaceful day with sightseeing, swimming, biking, and hiking in these islands.
2.  Haci Bekir
Turkish delight is loved by the masses all over the world. Haci Bekir is widely regarded as the birthplace of this mouth-watering dessert. They have been producing Turkish delights since 1777. The shop is just off the seaside of Kadikoy.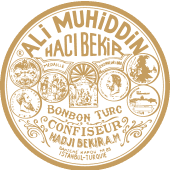 3.  Turkish bath (Hamam)
A Turkish bath which consists of a series of soaping, steaming, scrubbing and massaging will revitalize your body. The bath usually takes around an hour or two and the prices depend on the type of treatment you select.

Best mosques to visit in Istanbul

Istanbul has more than 3000 mosques which makes it difficult to decide which ones to visit during the stayover. Apart from the already mentioned Blue mosque, here are more you should visit.

Suleymaniye – It is the second-largest mosque in the city which was built in the 16th century. The tombs of sultan Suleymaniye and his wife can be found there
The new mosque – Also known as Yani Cami was completed in the 1600s is a well-known mosque to study Ottoman title works.

Sehzade Mosque – This mosque is the first project of the famous Ottoman architect Mimar Sinan.
Travel Itineraries
If you have selected Istanbul as a stopover for your multi-city flight, these are some of the best itineraries to make the most out of your stopover in Istanbul.
24 hours in Istanbul

Got only 24 hours to experience Istanbul? If so, UK travel blogger Wanderlust Chloe has a brilliant 24-hour itinerary to cover the major attractions of the city. She has been traveling since 2014 after leaving her job and has experience visiting countries all over the world.
Check out her blog here,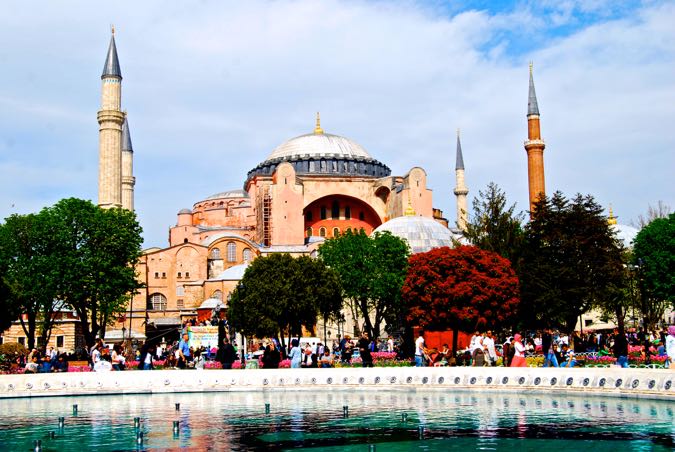 2 days in Istanbul
Jeremy and Kate Storm are full-time travelers from the USA. They started with a 6 month round the world trip and decided to be fulltime travelers. Other than a 2-day itinerary, they provide useful tips on getting around in the city, attire, hotels to stay and safety in Istanbul.

Read their blog to have maximum experience from your Istanbul stopover here,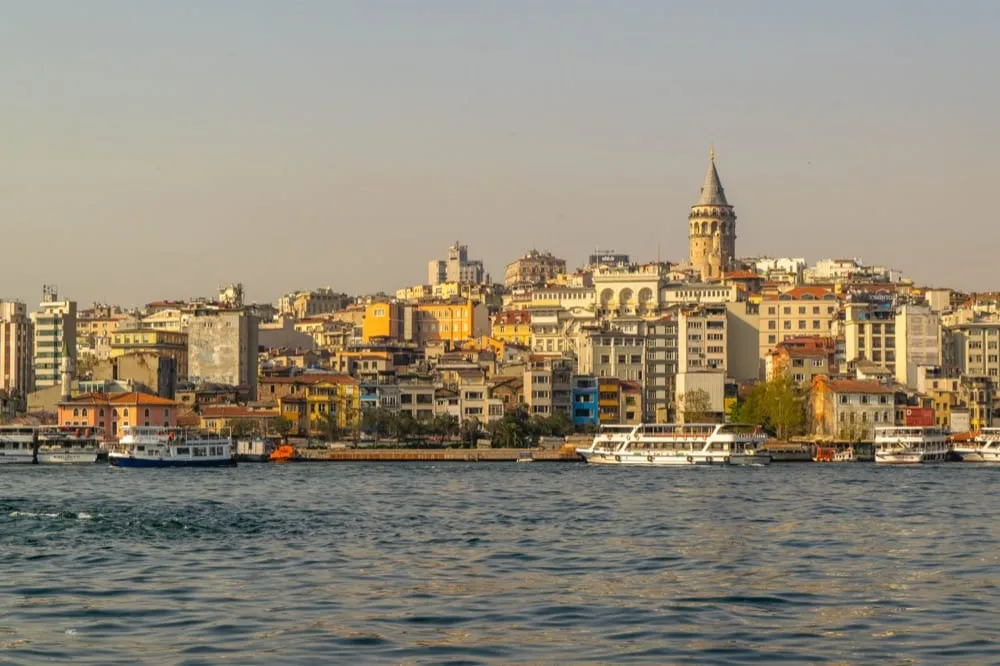 3 days in Istanbul
Chrissy is a tourism management graduate that shares her traveling adventure on her blog, Travel Passionate. She has shared tips on transportation modes, dishes you need to try out and many more in her 3-day itinerary.
Check out her itinerary to have the best 3 days in Istanbul here,

5 days in Istanbul
Two by the world is the blog of independent travelers Joao Santos and Andre Nogueira from Portugal. They have shared their views and tips on Istanbul and to make the most of your 5-day stayover.
Read their 5-day Istanbul adventure here,